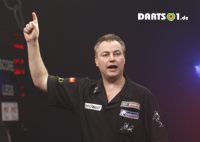 Exclusive


The reigning world darts champion John Part was available for some questions just before the World Darts Championship, thanks a lot.
Are three world championships enough or does one get eager for more? Is it some kind of motivation? Or more that you don´t feel challenged any more?
I would say I feel still eager for more and it´s certainly motivation. It will always be a challenge.